Hi there,
You are invited to a Zoom meeting.
When: Oct 10, 2020 12:00 PM Pacific Time (US and Canada)
Register in advance for this meeting:
https://us02web.zoom.us/meeting/register/tZIpdOCqqj0qG9db-0bYu1_ZETssB7tQljKw
After registering, you will receive a confirmation email containing information about joining the meeting.
Phillip Milner
Proper care and feeding of the acoustic guitar.
Guitar Maintenance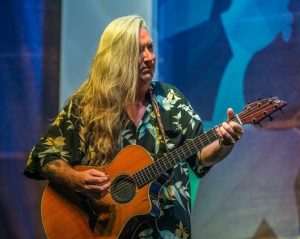 philbillie@gmail.com
Serving the Bay Area musical community for over twenty-five years, Phil "Philbillie" Milner has been providing repair and maintenance on the full spectrum of musical gear as well as set-up and repairs on guitars and basses. He oversaw the electronics repair activities for Haight-Ashbury Music Center and San Francisco Guitarworks for many years and now bring the same level of expertise and customer service to the North Bay.
He's put his time in on the road as touring guitar tech for  Bob Weir (Grateful Dead, RatDog), Bonnie Raitt, Tracy Chapman, Graham Nash and Eric McFadden as well as one-offs on festivals and recording dates with  Rickie Lee Jones, Primus, Wilco, The Donnas and more.    Phil's workshop "Proper care and feeding of the acoustic guitar" will provide a detailed, hands-on overview of care, maintenance and tuning of the acoustic guitar.  Starting with inspection for problems and moving through correct string changing including how to make it faster and more fun, minor adjustments, cleaning and tuning tips for better intonation and tuning stability, as well as how to use those new-fangled electronic tuners. We will also touch on acoustic pickups and amplification, effects and various accessories for making your practice and performance a bit easier.
https://www.facebook.com/EARS2017