Hi there,
You are invited to a Zoom meeting.
When: Oct 10, 2020 12:00 PM Pacific Time (US and Canada)
Register in advance for this meeting:
https://us02web.zoom.us/meeting/register/tZIpdOCqqj0qG9db-0bYu1_ZETssB7tQljKw
After registering, you will receive a confirmation email containing information about joining the meeting.
Amelia Hogan
Trad-Sounding, But Not Traditional     A cappella vocal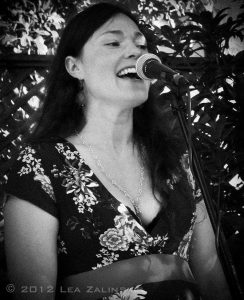 Amelia Hogan sings traditional Irish, Scottish, British American, and Contemporary folk music with lilting graces and a subtle power. Amelia's sung with Molly's Revenge, Liz Carroll, Ray Frank, Steve Baughman, Julie Henigan, Niamh Parsons, Cullan's Hounds, Sheltering Sky, Dan Milner, and Shay Black and graced stages from Oregon to New York, Ireland, Barcelona, and Amsterdam, to San Francisco and back again.
A sharing workshop in which we'll sing songs that sound really old, traditional, unknown, but have known authors. Any genre, any tradition. If you know the author, sing it!
We'll go around the room and share songs that have been added to the broader shared folk-song catalog, and are sung regularly as a part of living folk-sing communities, BUT, have known writers. New lyrics to old melodies are absolutely a part of this. Prepare to be surprised by who wrote these old favorites!
Songs that Sound Traditional But Aren't, Does it sound really old, but was written by a known author?
https://beansidhesinging.com/epk/ or https://www.facebook.ameliahogansings