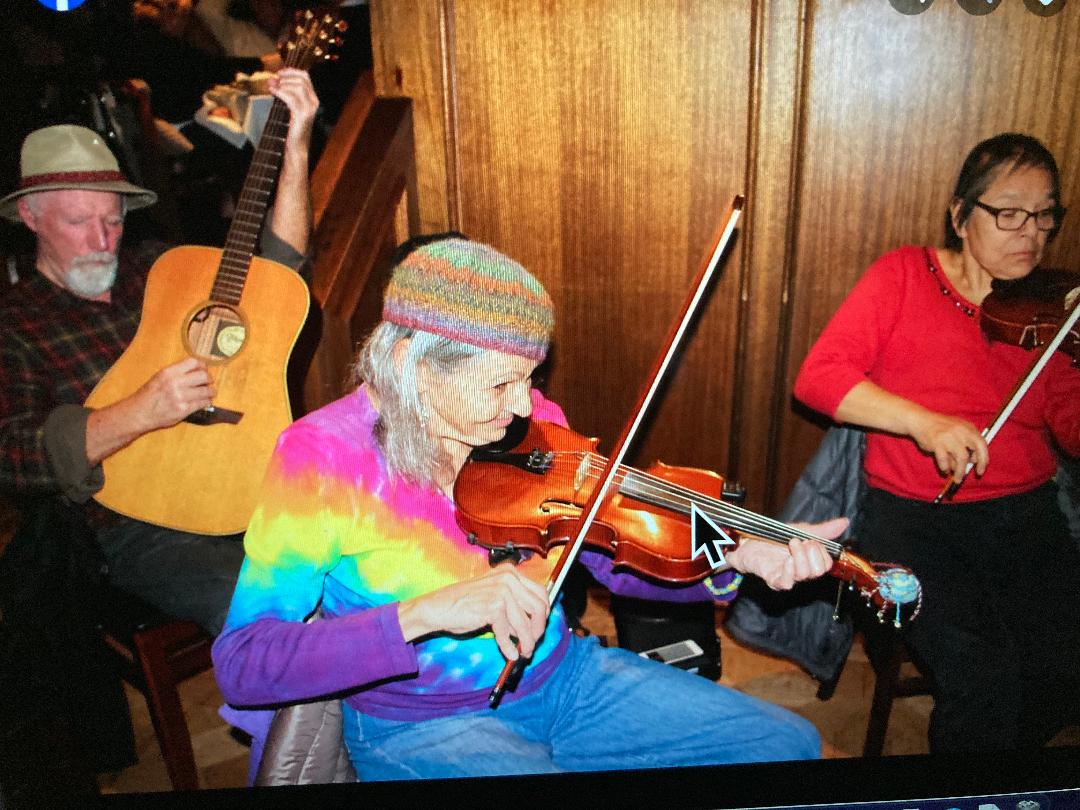 Yvette and Friends …. Maria Pala (fiddle, back-up vocals)…..Brendan Earley….(guitar, vocals)
I've had the pleasure of knowing Yvette Tannenbaum, AKA Yvette O'Tannenbaum since 2004. She has been a close friend, a jam-mate and a gig partner. She is an accomplished singer, song-writer and multi-instrumentalist, playing the guitar, harmonica, piano, fiddle, mandolin, and penny whistle. She has performed at the San Francisco Free Folk Festival and for 10+years, was a member of the San Francisco Scottish Fiddlers
In addition to her multi-instrumental versatility, Yvette also excels in multiple musical genres—Irish, Scottish, folk, folk rock, blues, and swing. She has performed in such renowned Bay Area venues as The Starry Plough, The Plough and Stars, Fiddlers Green and many more pubs and clubs in the San Francisco Bay area. She also played happy hour with Steve Weber at Ringler's in Portland in the landmark Crystal Palace.
Yvette has led numerous workshops and song circles for the San Francisco Folk Music Club's , putting forth  diverse, interesting themes. The first of Yvette's workshops that I attended was a dandy—it was at the New Year's 2006 Camp Harmony in Boulder Creek and she taught a group of us to accompany the song "Freight Train"–really fun.
." She also paraphrased Arthur O'Shaugnessy's poetry to write a moving collaboration  to "The Music Makers.," originally titled "Ode."
Currently Yvette leads a weekly  virtual traditional celtic  session.  It's great fun. I consider myself fortunate to know Yvette as a friend and fellow musician.
Dave Sahn