Greg Beattie and Victoria Blythe
Beattie & Blythe
beatman@sbcglobal.net
"Singer/songwriters Greg Beattie and Victoria Blythe combine folk, jazz, blues, and country into an incredible mix that is both fresh and timeless. They have performed for over two decades as a duo and as the core of the new-folk group Calaveras (www.calaverassongs.com).
Their songs have captured the Kerrville New Folk prize, grand prize in the West Coast Songwriters International song contest, the Napa Valley Emerging Songwriter award, West Coast Songwriter's Association Song of the Year honors and have appeared in TV shows and movies. They have released three albums, and Victoria has released a solo album.
Their live show is a mix of Victoria's soaring, ethereal vocals and hauntingly beautiful fiddle on pure folk ballads and sultry jazz-fusion torch songs and Greg's energetic and insightful musical treatment of birth, death and everything in between.
BLIND LEMON PLEDGE – ACOUSTIC MUSIC FOR THE SOUL
James Byfield.
blindlemon@sbcglobal.net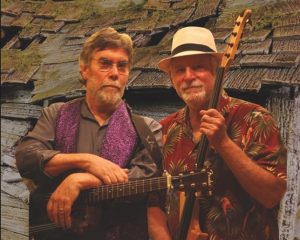 A steaming bowl of Delta and Chicago blues, a dash of New Orleans, a hint of country, and a teaspoon of rock, all flavored with a unique songwriting sensibility, create the tasty gumbo that is the music of Blind Lemon Pledge, the Bay Area's premier acoustic blues band. This San Francisco based duo plays a unique combination of blues classics and Americana, re-imagined rock/pop standards and critically acclaimed originals. Although usually a quintet, Blind Lemon Pledge has stripped down to the essential duo of guitar and bass for this ECFFF performance. Riding on the crest of their internationally acclaimed #1 album "Goin. Home", eponymous band leader Blind Lemon Pledge brings you skillfully crafted songs in a wide variety of Blues/Americana based styles.
Jo D'Anna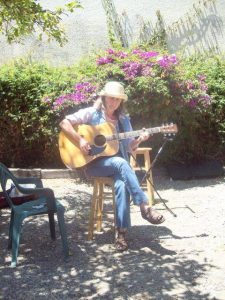 Jo D'Anna is originally from Palo Alto, CA, where she took her first guitar lessons with Jerry Garcia in the back of Dana Morgan Music Store during the Summer of '63. She also lived in the same Menlo Park neighborhood as Ken Kesey's Merry Pranksters, which just happened to be down the road from the Grateful Dead's early home known as "The Chateau". The San Francisco psychedelic counter-culture which surrounded her early years is what shaped Jo D'Anna's songwriting later on (although her music is actually more reminiscent of the Laurel Canyon songwriters of the late 60's/early 70's). After relocating to West Marin In 1990 (where she still resides), Jo started writing songs seriously and won numerous awards for "Best Song" and "Best Performance" in various Bay Area showcase competitions hosted by West Coast Songwriters Association. Since 1993, Jo has performed all over the Greater Bay Area–preferring the listening venues of coffee-house, cafes, folk stages at local music festivals, house concerts and the like. She has also had featured performances onstage at the Freight & Salvage in Berkeley, and has appeared in numerous songwriter showcase spots in folk clubs in San Francisco. She has independently released 2 CD's in 1995 and 2007, and her latest EP, "Two Roads", was released in October 2018. Jo D'Anna is a Verified Artist on Spotify and iTunes, where you can listen to her latest 2 album releases. Her current project is a (gradual) videorecording of all her original songs which will be posted on her YouTube Channel. Other sites where you can find out more about Jo D'Anna and follow her gigs and/or music projects is via her website (www.jodanna.com), which is currently under reconstruction, but will be available again soon; or via her Facebook Music Page: @MusoPhile.
Hali Hammer & Friends
halih@yahoo.com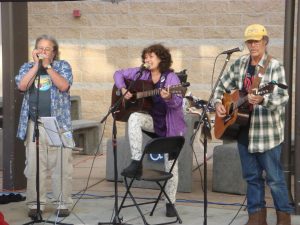 Hali Hammer is an award winning singer-songwriter and social activist who has sung and played for peace and political causes for over four decades. She is a founding member of Occupella, plays bass and sings with Jump-In (which performs ""folk & oldies – don't say it too fast) performs with The ReSisters, sang for many years with Freedom Song Network and can be found on many You Tube videos.
Hali's original songs range from those about love and family to commentary about what's going on in the world. In the darkest of times, her optimism shines through. Her latest CD, Eclectic Circus, shows Hali's versatility. A new one is in the works.
She is accompanied by Randy Berge on lead guitar and Paul Herzoff on harmonica who will also be playing some of their original  songs.
Sylvia Herold
John Hollywood
John Hollywood  writes folk songs in the tradition of John Prine, Guy Clark, and Phil Ochs with a fresh, millennial perspective. Originally from Houston, John has spent the last twelve years kicking around California and getting kicked back. His direct, unflinching lyrics give voice to the collective dread and disillusionment of a generation taking up society's dystopian mantle.       In this performance, John will debut political folk songs written during the pandemic addressing society's failure to respond to global warming.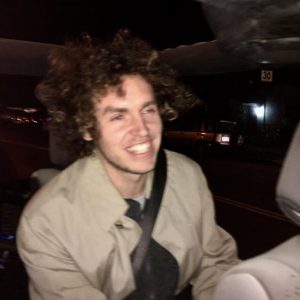 https://johnhollywood.com
Hophead
Jenny Kerr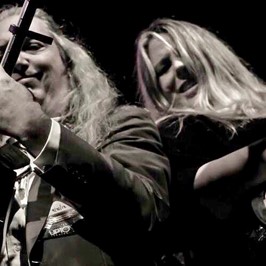 San Francisco native and Oxford dropout, multi-instrumentalist (finger-style and slide guitar, claw hammer banjo, harmonica, piano), as well as a poetic and passionate songwriter, Jenny Kerr is known for foot-stomping live shows and powerful, authentic voice. She delivers a seasoned yet spirited sound with forays into swamp rock, straight-up soul, backwater honky tonk, and old-time blues and finely-hewn ballads.
She has performed  both locally and internationally. The title track from her most recent release, "Head of Fire" was produced by legendary multi-platinum Grammy winner Bill Bottrell (Madonna, Sheryl Crowe, Michael Jackson, Tom Petty)."
www.jennykerr.com
Mark and Cindy Lemaire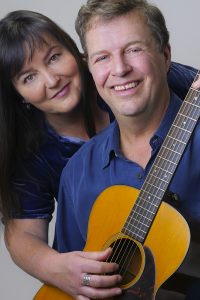 SHORT BIO:  

While Mark's solo guitar stands on its own, his harmonies with Cindy are so perfectly matched that they seem like two people with one voice.

 

They tour the world, from New Zealand to Scotland to Canada, as well as here in the states. 
David Maloney
Jill McAnally & Kevin McConnell
Midnight Kitchen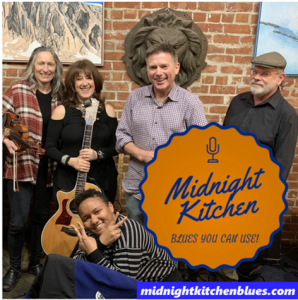 East Bay area band Midnight Kitchen has been serving up a mix of Chicago, New Orleans, and West Coast Blues and R&B, with sides of jazz and rock since 2014 . Featuring Jeanne Schuman's sultry vocals, Tim Ports' penetrating guitar lines, Barbara Miercke's evocative violin, and drummer Olivia Ports and bassist Rich Nosek holding down the groove, Midnight Kitchen will provide you the blues you can use to nourish your soul and elevate your spirit … because we could all use some of that.
Too Many Cooks
Too Many Cooks is a nearly-legendary assemblage of pop-music-oriented members of the Bay Area folk music community.  Gathering together on a monthly basis for more than a decade now to share sing-alongs and pot-luck dinners, the Cooks have gathered more than their share of curiosity in the larger folk music community… therefore, this video: it's just some friends getting together to share the music & the camaraderie, folks!  Membership in Too Many Cooks has varied from time to time — and at this point in time, with the virus and all, some are more willing to attend a get-together and others are more cautious.  For the purposes of this El Cerrito Folk Festival virtual gathering, Cooksters Scott Clark, Paul King, Jeannine Menger, and Bryan Uhlenbrock will be your chefs-in-residence…,along with a few other selected guests.  Bon appetite!